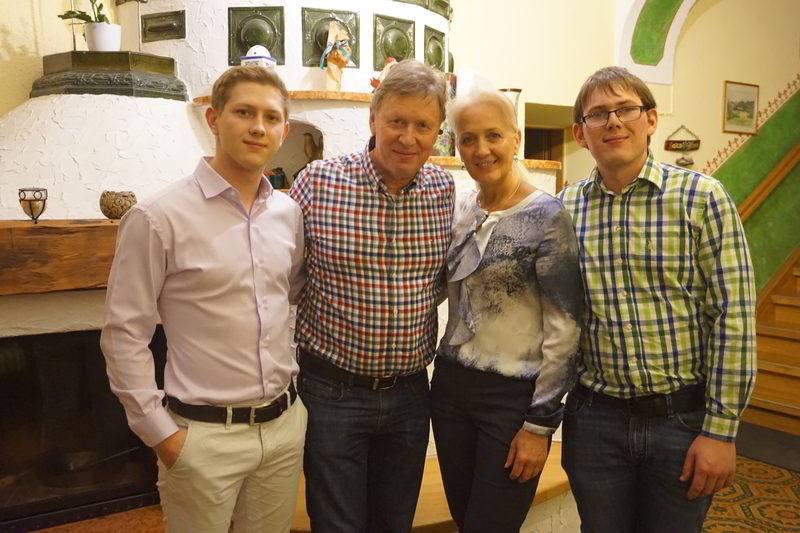 We introduce ourselves:
Organic farmer Günther, trained chef with high school diploma and hobby organic farmer with heart and soul. He is the head of the family and can be found in the kitchen, in the stable with guests or  around the yard. His hobbies are also hunting and travelling.
Organic farmer Anita, trained tourism clerk, is a diverse person and slips into a new role every day. You can usually find Anita in the house, around the yard, garden or with the guests. She has many hobbies such as hunting, traveling and in winter ski touring or skiing.
Son Alexander on the left of the picture is a trained farmer and forester and after the LFS Althofen he also did the training for school on the farm and helps everywhere on the farm.
Son Michael on the right is studying mechanical engineering and economics in Graz, helps out on the farm in his free time and is also a gymnastics supervisor at the Friesach gymnastics club.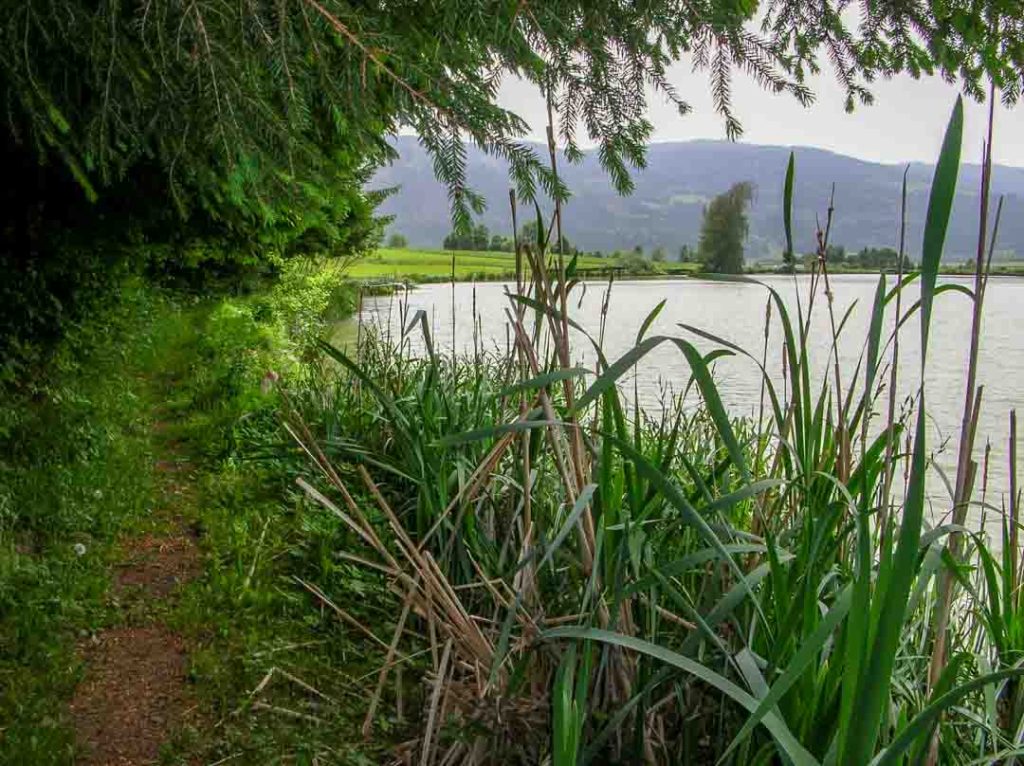 Right behind the house is our own bathing pond, which is 1,4 hectares in sice. umbrellas and sun loungers are available to you free of change. For the children is a children ´s slid and stand up puddles to borrow. The bathing pond is a natural bathing pond with lots of fish and crayfish in it, which keep the pond clean.
The Pilgramhof has been run organically since 1995. We have 40 suckler cows with there calves that can be found around our pastures in summer.
In 2010 we decided to reorient ourselves and built the first organic laying hen house with 6.000 chickens. In 2016 we built a second barn with another 6.000 organic laying hens.
In addition to the kitchen herbs, there are also other herbs in the house garden, such as lemon balm, St. John's wort, Coca Cola herb, and much more. The Pilgramhof is almost energy self-sufficient.
We have been heated since 2004 with a 100 kw wood chip heating system. The wood chips come sustainably from our own forest.
There is a 24 kw photovoltaic system on the cattle barn and the electric power plant, which has existed since 1918, was revitalized again by the HTL Lastenstraße.